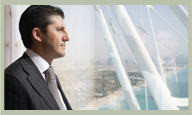 G V RICE UNIT is one of India's oldest and reputed companies,establishment in 1987 . This family owned company has an international reputation for milling and exporting the finest Indian traditional basmati rice.
Indian traditional basmati rice is grown at the foothills of the Himalayan Mountains in the geographical region of Punjab, Haryana and Uttar pardesh. The climate and soil, unique to this region of the Indian subcontinent, are essential to the cultivation of this particular grain. Recognized as a gourmet food product, basmati rice is arguably the most flavored and aromatic variety of this international dietary staple.
The company is located in Northern part of India at Taraoari (Haryana) which is known for producing the best quality of Traditional Basmati Rice, 1121 Basmati Rice, Pusa Basmati Rice, and Sharbati Rice. G V RICE UNIT is supplying Rice in various countries of World. G V RICE UNIT promises to offer fine quality rice at competitive price with the scheduled time. Having huge exposure of more than 20 years, provides best quality Rice to its customers.
G V RICE UNIT is one of the largest exporters of Indian traditional basmati rice. The company operates two processing plants and a modern research laboratory with an installed capacity of over 15MT per hour of milling.
Constant upgrading of equipment to reflect technological advancement has solidified their position as a leader in this field. In addition to paddy cleaning, drying, parboiling, milling, polishing and grading machines, Buhler and Satake Sortexes for color sorting . The finished product is then packaged on-site in a variety of consumer packaging.
G V RICE is an ISO 9001 : 2000 Certified Company,APEDA MILL CERTIFICATION,AND GOVERNMENT RECOGNIZED STAR EXPORT HOUSE.